Weight loss is a tough journey and demands a lot of dedication and patience with dieting and workout. And who doesn't like to wrap their hands around a hot beverage early in the morning? Everybody needs something to kick start their day. If you are someone who prefers a caffeine recharge and wants to get in shape, then you must swap your hot cup of coffee with a fat-burning detox tea.
You will come across a variety of them as you start digging into them. We have made your work easier and found you the best tea for weight loss, the most loved beverage in the world. It is also great for health-conscious people as it removes harmful toxins from your body. Just have it empty stomach every morning, and you will definitely see desired results.
About Weight Loss Tea Recipe
This quick and easy homemade tea uses the basic ingredients you always have in your kitchen. Our miraculous turmeric tea with a blend of honey and lemon juice helps you lose weight by boosting your metabolism, burning fat, breaking down fat, and suppressing your appetite. Consuming it early in the morning provides the much-needed hydration and also aids in digestion. The vibrant yellow tea also offers various health benefits. It is very nutritious, tastes good, and is all-natural, so you must give it a try!
My More Beverages recipes:
Ingredients required for making homemade weight loss tea recipe:
1 lemon
1 spoon Honey
1/4 tsp Turmeric powder
Hot water
Stepwise Instructions with images how to make weight loss tea recipe: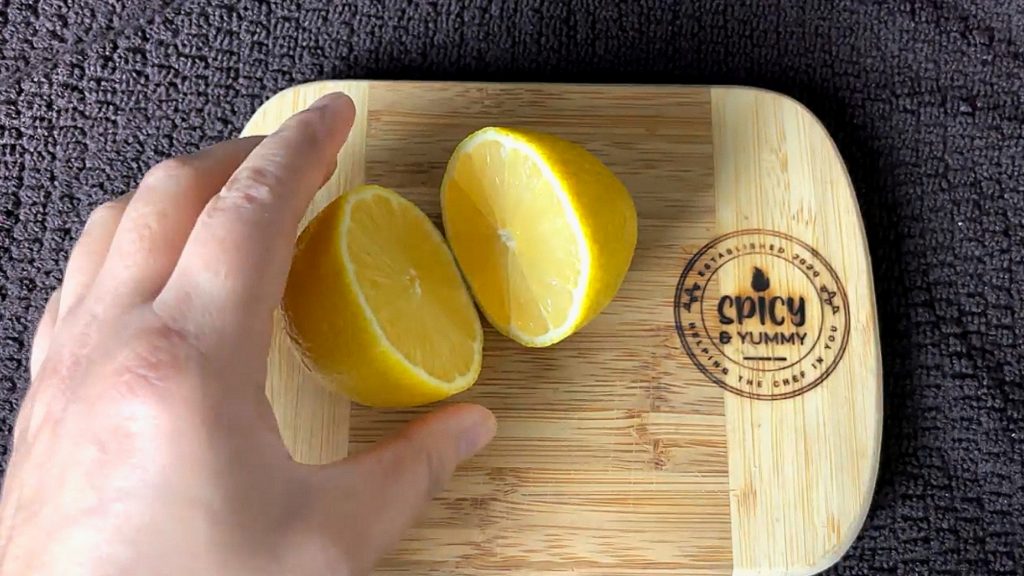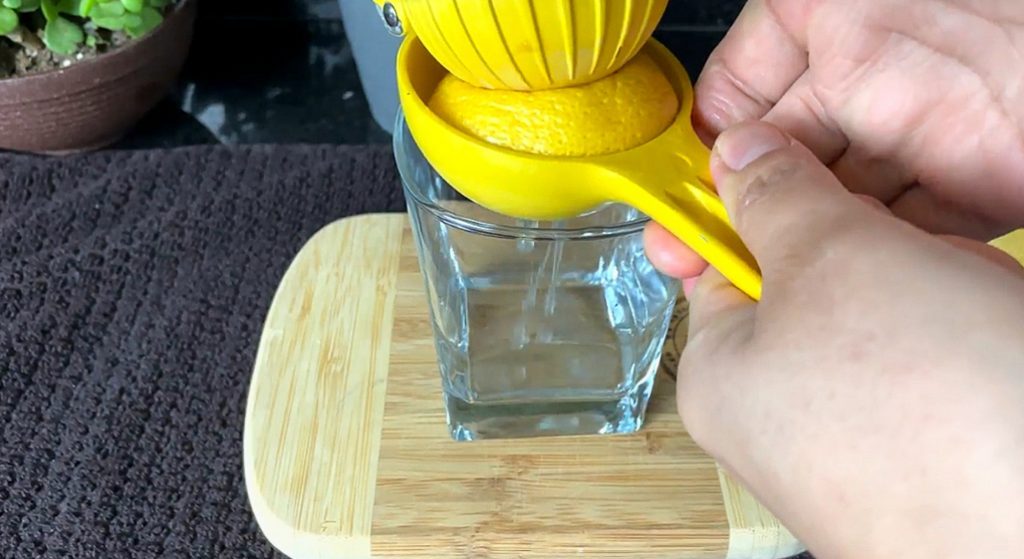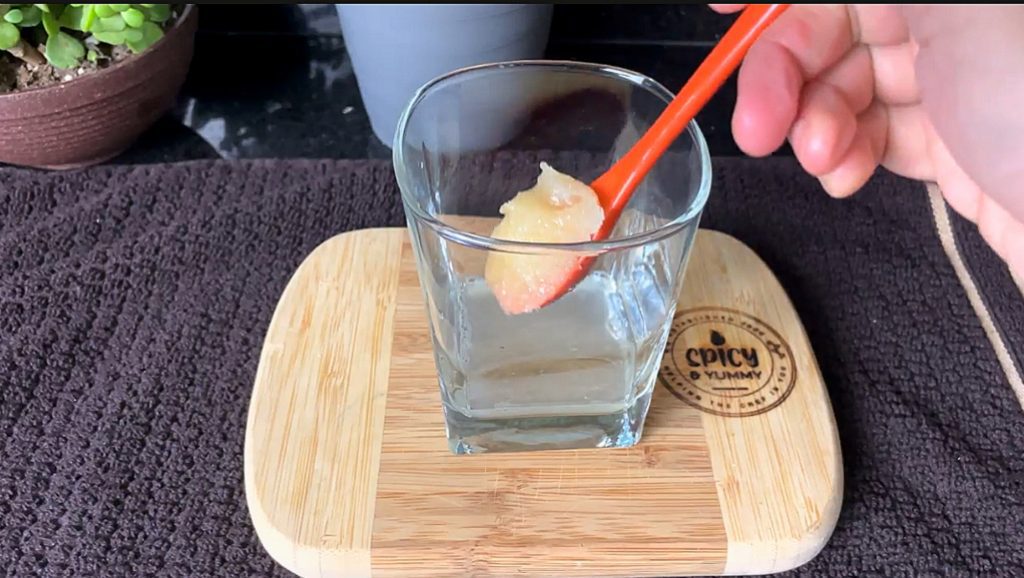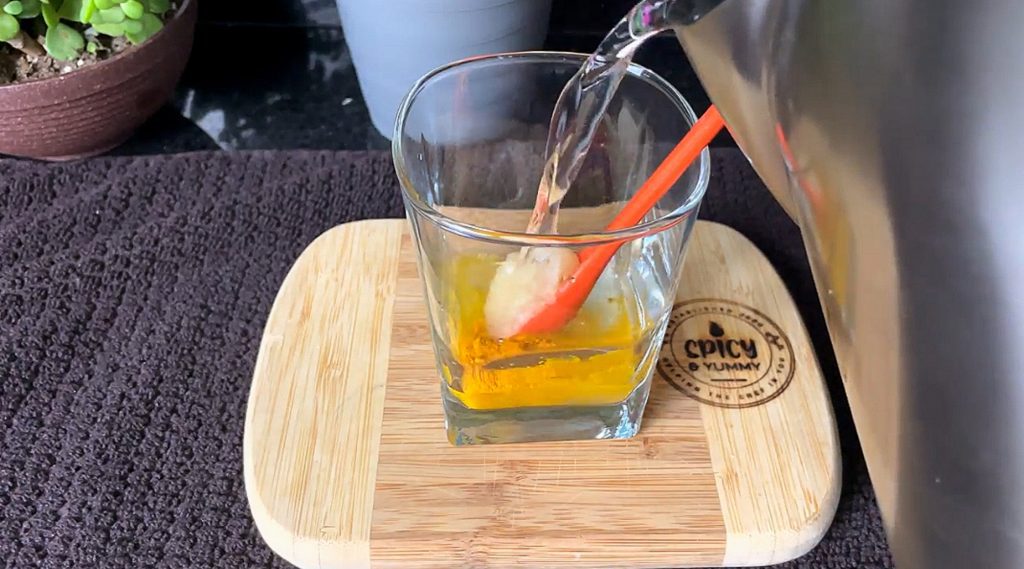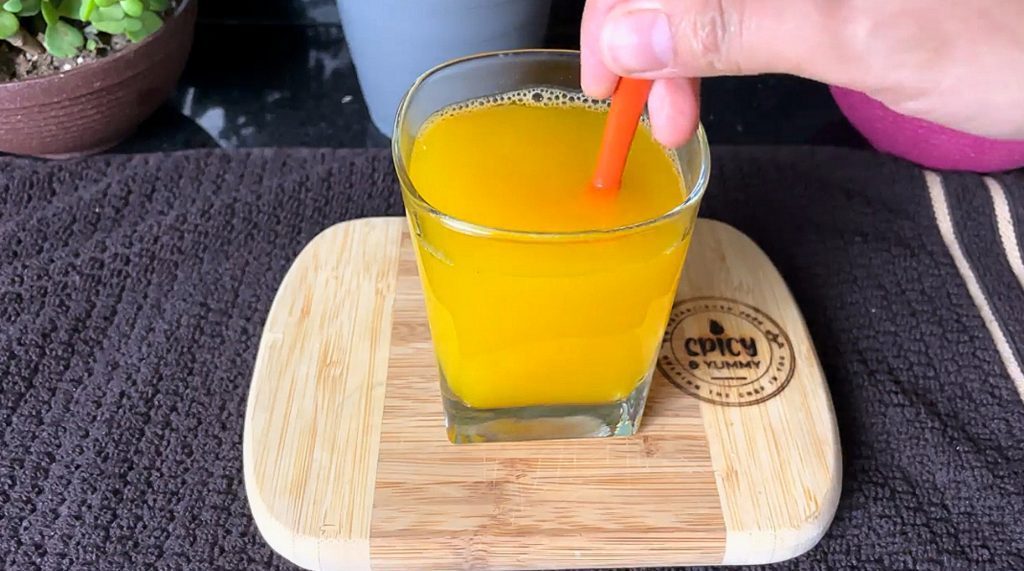 Diverse Uses of Turmeric
Undoubtedly, Turmeric is the most versatile and beneficial spice of all. It is known by different names like Haldi, Saffron, Manjal, etc. Here is some turmeric uses:
Cooking (to add flavor and color to dishes)
Medicinal Properties (antiseptic, reduces inflammation, anti-cancer)
Various Home Remedies (Cold & Flu)
Beauty Purpose (Fairness treatment, Removes tan, Treats pigmentation on the skin)
How to make the Best Weight Loss Tea- Turmeric, Honey, and Lemon?
You will definitely find several weight loss drinks or tea options on the internet. We are here to give you a few tips on making the Turmeric, Lemon, and honey tea more interesting and also some suggestions to get real results.
Sprinkle cinnamon in your tea
Add green tea or chamomile bag
Swap lemon juice with fresh orange juice
Use maple syrup and some ground nutmeg instead of honey
Drink it 20-30 minutes before your breakfast.
Do consult a medical expert for any side effects.
Make sure to maintain a proper diet for better results.
Include walking, jogging, or simple exercises in your routine.
Why try the Recipe?
Well, I don't think I have to tell you how quick and easy this powerful morning elixir is. But let's talk about some reasons that can be good for your health.
So, if you are looking for the best detox water or weight loss tea, this is your solution. It is best to consume the tea first thing in the morning when your metabolism is at its peak. Give Lemon Turmeric and Honey Tea a try to burn your belly fat and embrace a healthy lifestyle. This would hardly take your 5 minutes! Follow "Spicyum" for more delicious and Interesting recipes.
Lemon Turmeric Tea Benefits:
Having turmeric water (with or without Lemon) promotes weight loss.
The tea helps you maintain a well-functioning digestive system while improving digestion and metabolism.
It is a powerhouse of antioxidants that protects your body from free radicals.
Turmeric Lemon Tea is one of the best detox water, so it eliminates toxins from the body.
Vitamin C-rich lemon and the antibacterial properties of Turmeric can boost your immune system and protect you from infections.
This is also great for your skin (keeps you young) and lowers your cholesterol level.
How does Lemon help in Weight Loss?
Antioxidants and Vitamin C present in Lemon promote good digestion and boost your metabolism to a great extent. Lemon has detoxifying properties that help you lose weight. So, adding a few drops of lemon juice to warm water is an effective remedy to burn belly fat.
How does Turmeric help with Weight Loss?
Having turmeric tea regularly increases the bile production in your stomach and suppresses fat tissue growth. It also regulates your sugar levels and prevents insulin resistance, which ultimately helps you in losing weight by curbing weight regain.
Homemade Weight Loss Tea Recipe
Here's a simple way to lose that extra belly fat with our Honey Lemon Turmeric Tea for Weight Loss!
Ingredients
1

lemon

1

spoon

Honey

1/4

tsp

Turmeric powder

Hot water
Instructions
Making

-Take a lemon.

-Slice it into two halves.

-Keep other half aside as we will be using only half for our recipe.

-Take a glass.

-Squeeze half lemon into it.

-To it add honey and turmeric to it.

-Pour hot water into it.

-Mix all the ingredients with a spoon nicely.

-Our weight loss tea is ready.
Video
Nutrition
Calories:
97
kcal
Carbohydrates:
28
g
Protein:
1
g
Fat:
0.4
g
Saturated Fat:
0.1
g
Polyunsaturated Fat:
0.1
g
Monounsaturated Fat:
0.02
g
Sodium:
3
mg
Potassium:
173
mg
Fiber:
3
g
Sugar:
20
g
Vitamin A:
24
IU
Vitamin C:
57
mg
Calcium:
30
mg
Iron:
1
mg
Drink Lemon Turmeric Tea every day
to see the magic in your weight!